In honor of Black History Month, we would like to recognize a number of Black engineers and academics whose contributions to the world of engineering and design have shaped the way we think, work, create, and consider design innovation. From CAD/CAM and gaming, to advancements in environmental sustainability, and the first Black UC Berkeley College of Engineering graduate, here is a short list of the engineers whose work our students at the Jacobs Institute have to thank for making it possible.
---
Howard P. Grant (1925 – 1977)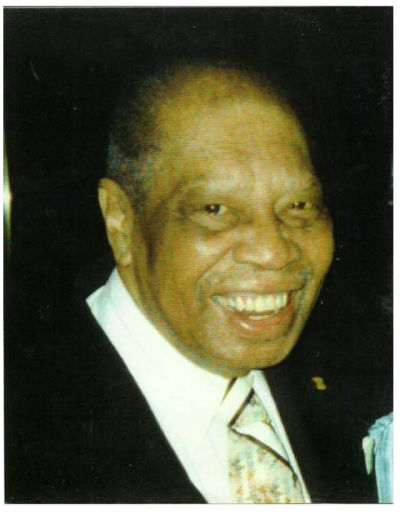 A man of firsts, Howard P. Grant is the first Black graduate of UC Berkeley's College of Engineering, who later became the first Black engineer for the city and county of San Francisco. Grant hosted the first meeting of the Northern California Black Professional Engineers at his home in 1970, an organization whose mission is to introduce Black youth to the engineering field; and is the first Black member of the American Society of Civil Engineers.
Gerald Lawson (1940-2011) 
Jerry Lawson was a pioneer in the gaming industry, whose contributions to the industry paved the way for future video game development. He is the creator of the first video game console that accommodates interchangeable cartridges, with the use of the new processor he invented, the Fairchild 8. Born in Queens, NY in 1940, Lawson showed an interest in electronics from an early age, repairing televisions to earn extra spending money. Lawson moved to Silicon Valley in the 1970s, becoming one of the only Black members of the Homebrew Computer Club, alongside Steve Jobs and Steve Wozniak.
Lilia A. Abron (b. 1945)
Lilia A. Abron is the first Black woman to earn a Ph.D in chemical engineering, whose research focused on the environmental movement and removal of pesticides from water. As the founder of PEER CP, she is the first African American to found an environmental engineering firm. PEER is an engineering consulting firm that specializes in sustainable solutions, from water infrastructure programming to community cleanups.
Shirley Ann Jackson (b. 1946)
 
The first Black woman to graduate with a Ph.D from MIT, Jackson was a lifelong devotee to science beginning in early childhood. Her career achievements began at Bell Labs, where she worked on projects that later lead to the invention of caller-ID and call-waiting. Jackson is the president of the engineering school, Rensselaer Polytechnic Institute, which she's helped establish as one of the most prestigious engineering programs, where many students move on to be some of the top engineers in today's fields.
Mark Dean (b. 1957)
Mark Dean's childhood love for building things led him to an engineering degree and eventual career at IBM. Dean is credited with a number of technological accomplishments at IBM, which shaped a new era of personal computing, from the color PC monitor to the first gigahertz chip. Alongside Dennis Moeller, he invented the Industry Standard Architecture system, which allows computers to accommodate plug-ins, disk drives, and printers. He serves as a member of the National Academy of Engineering, holding over 20 patents, three of which are IBM's original nine.
Walt Braithwaite (b. 1945)
Braithwaite and his team at Boeing are the developers of CAD/CAM, computer-aided design/computer-aided manufacturing systems that are now widely used for product design. CAD/CAM revolutionized the design industry, allowing for designers to move from pen and paper drafting to software. Braithwaite was born in Jamaica in 1945, and earned an engineering degree in 1966. He began his career at Boeing in the same year, and was the senior engineer responsible for the development of CAD/CAM in commercial airline design in 1975. He worked with Boeing for 36 years, becoming the highest-ranking Black executive and president of Boeing Africa.
Kimberly Bryant (b. 1967)
After many years working as an electrical engineer, Bryant moved to the Bay Area's Silicon Valley, where she quickly realized the underrepresentation of minorities in the start-up world. After a conversation with her daughter about the focus on boys in programming, she created Black Girls Code, a nonprofit that introduces young women of color to STEM fields, and empowers them to create their own futures through exposure to computer science and technology.