Meeting Rooms
January 29, 2016 | 5:42 pm
Three meeting rooms in Jacobs Hall, located on the building's third floor, may be used by current UC Berkeley students, faculty, and staff.
Each meeting room has a capacity of 12 and contains a large table, rolling chairs, a whiteboard, and a rolling 50-inch LCD monitor with HDMI inputs (a Mac adapter — Mini DisplayPort to HDMI — is attached to the HDMI cable).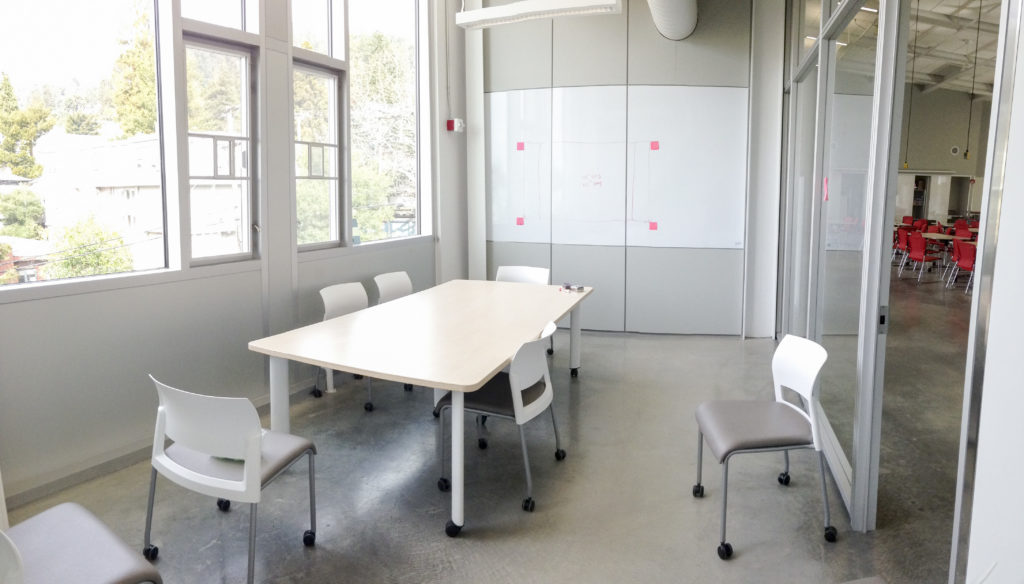 Availability and Reservations
Access to the third-floor meeting rooms aligns with the Jacobs Hall hours of operation; those making reservations during extended hours must have valid building key card access (i.e. Maker Pass or club access).
Meeting rooms may not be used when a class or event is in session in room 310, unless permitted by the instructor(s)/event organizers. Use the following links to learn more about reserving one of the third-floor meeting rooms.
For questions about the meeting rooms, please contact jacobsinstitute@berkeley.edu.